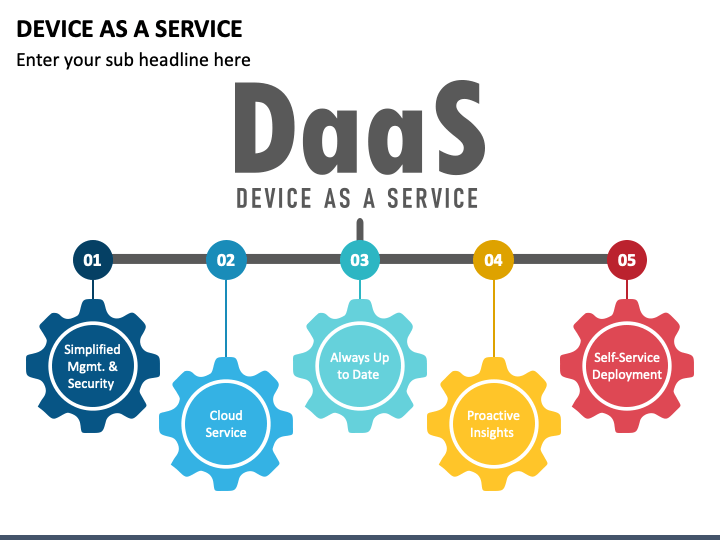 Device as a Service (DaaS) is a new concept that is quickly gaining popularity among Australian businesses. DaaS is essentially a subscription-based service that offers businesses with cutting-edge technological devices such as laptops, tablets & smartphones on a pay-per-use basis. DaaS includes device acquisition, deployment, maintenance and upgrades, making it a one-stop shop for businesses technology needs.
In recent years, Australian businesses have recognized the importance of digital transformation and the role that technology can play in increasing productivity and efficiency. However, investing in technology may be pricey, and staying current on trends and improvements can be difficult. DaaS can help in this area by giving firms cutting-edge technology without the need for upfront investments or ongoing maintenance.
The main benefit of DaaS is its flexibility, which enables businesses to scale up or reduce their technical requirements in accordance with their business needs without having to worry about the costs associated with buying or discarding devices. This function is especially important for firms with variable staffing levels, such as seasonal businesses or those going through rapid expansion.
DaaS gives businesses access to the most recent technology, which helps them remain competitive in the market. Businesses can concentrate on their core strengths by outsourcing technology acquisition and maintenance to DaaS providers and leaving the technical details to professionals. DaaS suppliers offer assistance with tasks that might be difficult for businesses to handle independently, such as device administration, security and data backup.
DaaS stable pricing structure is another advantage. Businesses pay a set monthly charge that includes all hardware, software and maintenance fees for the devices. Businesses are able to forecast their technology expenses precisely, which is especially helpful for budgeting and cash flow management. This removes the need for capital spending.
DaaS also helps companies in lessening their impact on the environment. Many businesses are looking for ways to lower their carbon footprint as the emphasis on sustainability increases. DaaS providers can make sure that devices are disposed of responsibly, which can be challenging for businesses to manage on their own.
In conclusion, DaaS is a solution that is becoming more and more well-liked among Australian businesses looking to streamline their IT requirements. It is a desirable alternative for organizations of all sizes because of its flexibility, availability to cutting-edge technology, stable price and environmental advantages. DaaS is projected to grow in popularity as a cost-effective and effective solution for businesses trying to stay competitive in the market as technology continues to play a critical part in business.